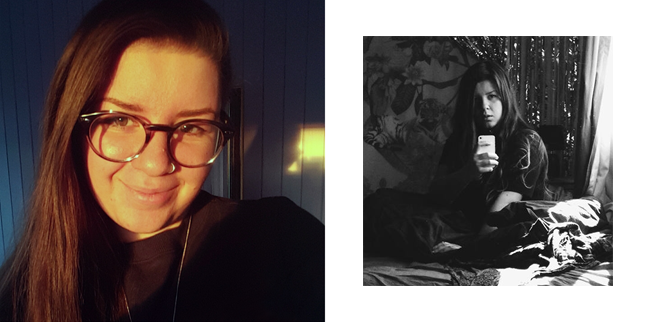 So you've just stumbled upon my little slice of the Internet. My name is Lill-Veronica Skoglund, but you can call me V. This is my portfolio, a small selection of some ten years of image making and image taking. A constant work in progress much like myself, meant to land me my dream job or something. That's how this works right? Regardless, I hope the work reflects the most important thing to know about me, and that is that I totally believe in magic. Especially in the magic of creating.
Wanna ask me something? Collaborate? Hire me maybe? Yes? You can reach me here!
Peace,
V
DISCLAIMER: Pretty much all the images you see here are post-processed either in Photoshop or using various editing programs on my phone. This is an integral part of my practice. The images of people are sometimes retouched, usually just to clean it up slightly (sort out stray hairs or perhaps a pimple they were blessed with that day), but sometimes retouched to acheive a certain "unnatural" look. With that being said I want to mention that I do not make people look skinnier in post process, have not ever been doing that, and will not be doing that. I also feel a need to gently remind you that before an image is even opened up in Photoshop, there are lights, poses, sometimes a full styling team for hair, make up and clothing, all in place to make the subject appear as it does. I'm stating this because I want you to know that it is all magic and illusion and trickery, and sometimes truth, but not ever a statement of what you should look like or be like. Be you and do you boo!